EXTEND A HELPING HAND TO MOTHERs IN NEED
Product of the North is built on the firm foundation and unwavering belief that we can save the planet and help others in all of our actions; purchasing including. 
Pictured left with Krista, the extraordinary founder of Step-By-Step, we are proud to be in partnership with a deeply-rooted community foundation that cares about the lives and prosperity of mothers and children throughout the PNW. 
Learn More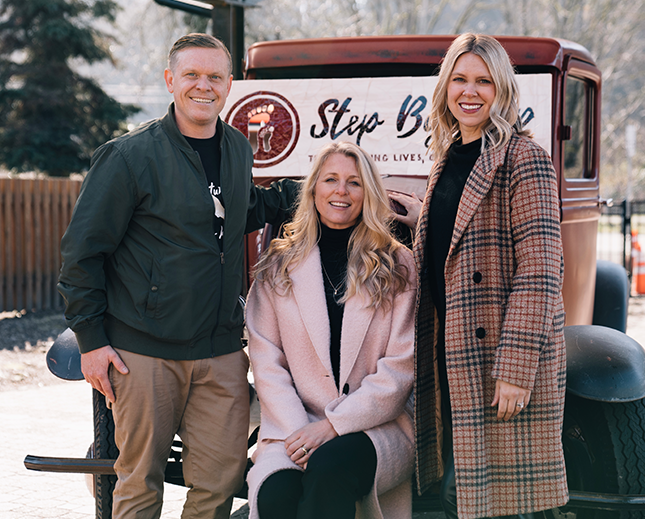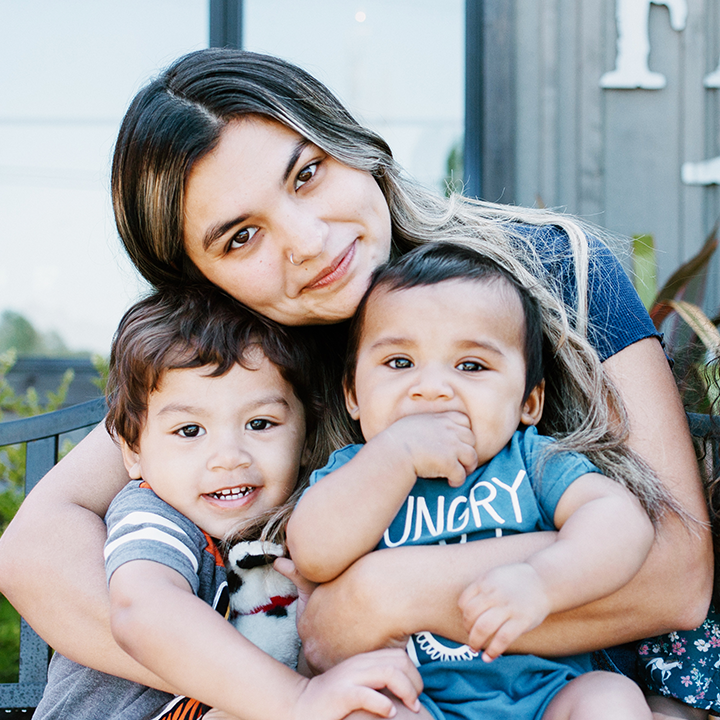 Serving over 1,400 women and families in the Pacific Northwest each year, Step by Step is a non-profit organization with a mission to help at-risk mothers transform their lives, deliver healthy babies, embrace positive parenting, and establish safer homes and more secure futures. 
From pregnancy support and parenting assistance to homelessness prevention and workforce and educational advances, Step by Step is there for moms every step of the way. 
Just like Step by Step, POTN is in the family business. We care deeply about creating a future that is safe, inclusive, and prosperous for all mothers and their babies. We are proud to support the initiatives of Step by Step and their parent restaurant and event center, Farm 12, and are deeply excited to share the love of eco-friendly bags through conscious and consistent donations with the mothers who prosper through their work.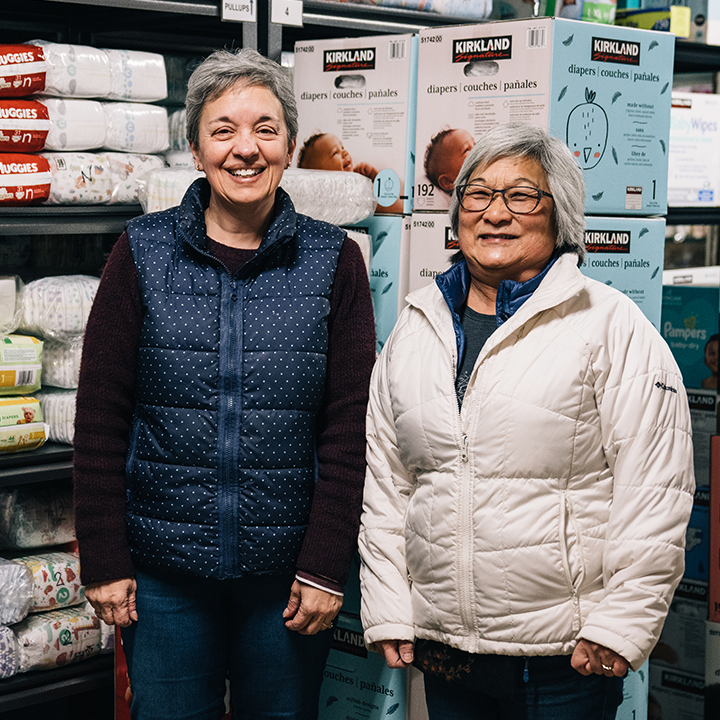 Welcome to Product of the North's Eco-Friendly Give Back Initiative. Together we canextend the life cycle of innovative diaper bags while saving the planet +helping others when they need it most."
● Your POTN journey begins here. With the purchase of an eco-friendly POTN diaper bag a new parent + Mother Earth smile big. 
● As parents on the go you've raised babies and loved your way through the parenting journey so far. All good things come to an end, though, so now it's time for a new POTN gem to add to your growing family's collection. The good news? We are happy to take back your old one! 
● Ship your gently used bag to us, help a family in need, and do your part in creating a more sustainable world. Big wins happen here.
● We happily receive your bag, inspect it, clean it up, and send it on its way.
● Clean, like-new bags go to our designated giving facility, where they patiently await the send-off to their new family. 
● Our team sends a POTN bag to a family who could use a backpack diaper bag as their family joyfully grows- completely free! 
● We all do a little happy dance knowing that we're helping families through the most magical season of life yet while reducing waste and caring for our precious planet.
Join Our Community
QUESTIONS? COMMENTS? HAPPY DANCES? LET'S CONNECT.

THE LATEST NEWS