OUR MISSION
To produce timeless diaper bags for modern parents without compromising our endless love and deep commitment to saving our glorious planet.
OUR VISION
To use our business as a catalyst to begin a movement to change the way we care for our world while helping parents navigate the everyday celebrations and challenges of raising happy, healthy, eco-friendly kids on the move.
Better for You, Better for Baby, Better for Earth
Our Core Values
Product of the North wants to put your mind at ease and make life as a parent easier. We have teamed up with eco-friendly manufacturers who use top quality, recycled materials and bluesign® certified fabrics. We are always looking for ways to improve our footprint and want you to feel great about making a safe and more sustainable choice with a Product of the North bag. Not only are you supporting the environment, you are extending the life of our planet for your children.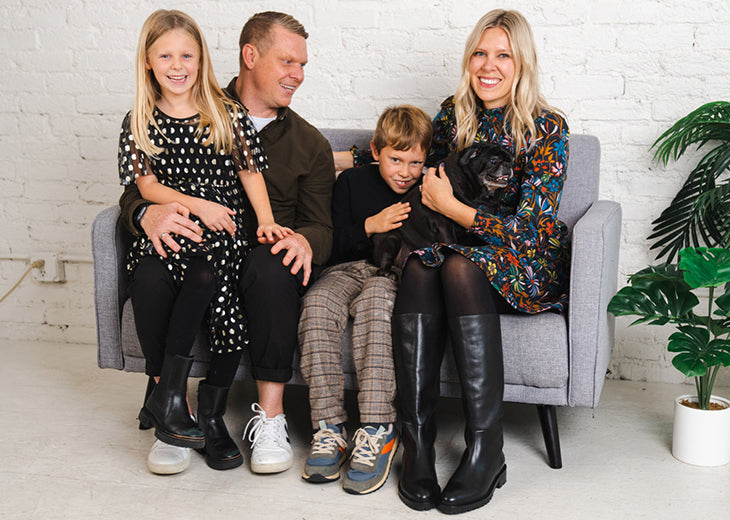 OUR COMMITMENT TO SUSTAINABILITY
Discover Bluesign®: The Future of Eco-Friendly Materials is Here
When it comes to creating safe and eco-friendly based products for our POTN tribe, we couldn't think of a better partner than bluesign®. They are committed to changing the way the textile manufacturing industry operates. With a solid goal in mind of providing the highest degree of safety for the consumer, manufacturing with the lowest possible impact on our people and the environment, and a solid commitment to responsibly use resources, they make the world a better place.

They also are committed to:

● Eliminating the use of hazardous chemicals, which is regulated through rigorous auditing processes
● Supporting factories and their workers with clean air
● Reducing energy use
● Significantly reducing water used during the dying process

The best part? All of our products are made with bluesign® material. We believe that every POTN family should wear and care for products that care for them and the planet right back.
Explore Bluesign®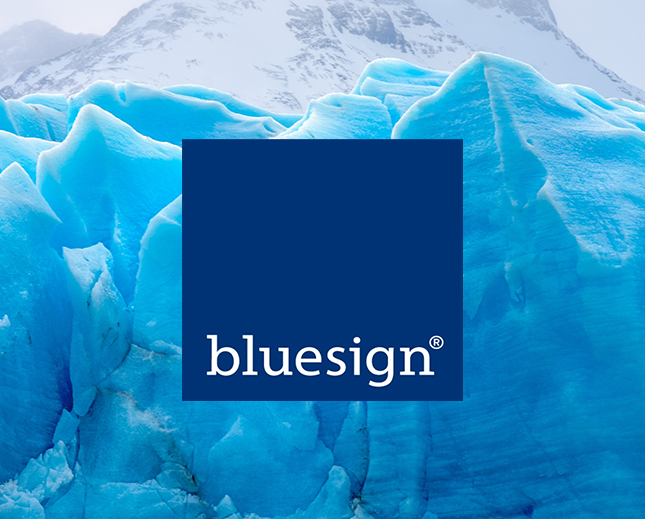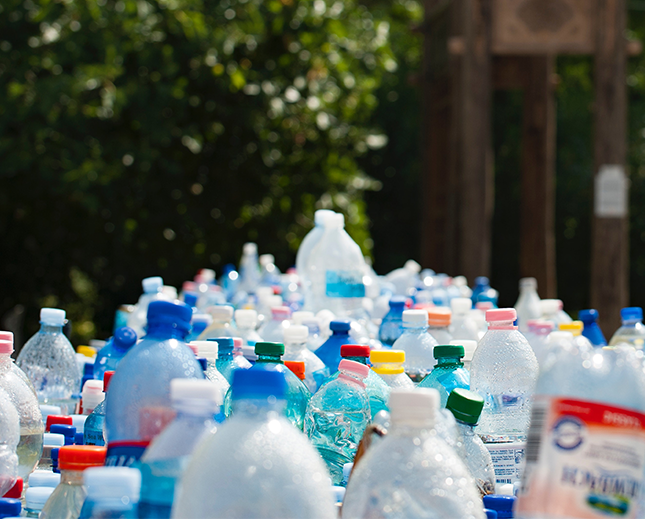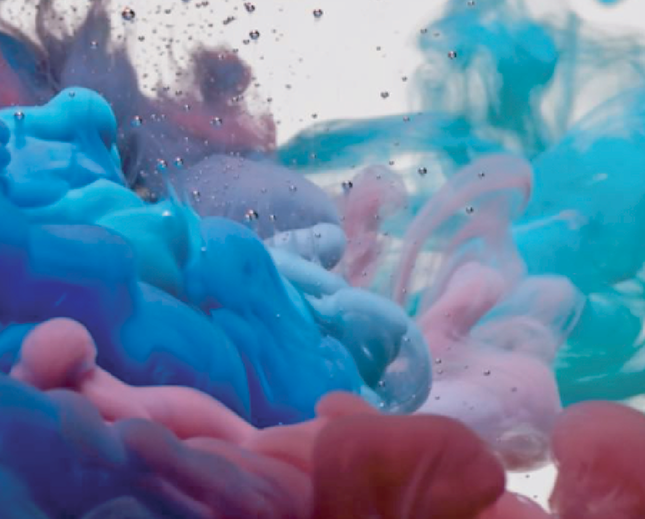 WATER CONSUMPTION DYE PROCESS
Water is the most valuable resource on the planet. From maintaining ecosystems to nourishing and sustaining our bodies, it is essential to the long-term survival of humans and the planet. With less than 1% of the Earth's water available to us, it is critical that we limit our water usage in everything that we do.

Standard material dye processes use anywhere from 25 to 40 gallons of water per every two pounds of fabric. To us, this is unacceptable. At POTN we commit to lowering our carbon footprint by reducing overall water consumption in every part of our manufacturing process. From the materials we source to the way we dye our bags, limited water usage is our top priority.
Learn More
POTN's Commitment to Recycled Materials
Recycling is in our foundation. We believe in using recycled materials whenever possible in all of our products. 
With over 70 million single-use water bottles used each day in America alone, we knew we had to make a difference when it came to creating products that we needed and the environment loved. Don't take it from us though, the proof is in the bag. 
Each POTN diaper bag we produce is made from 14 to 19 recycled plastic bottles. Talk about making a direct impact on saving the environment! 
We want you to feel great about making a safe and more sustainable choice when it comes to parenting essentials. Not only are you supporting the environment, but you are also extending the life of our planet for your children.
Explore Recycled Products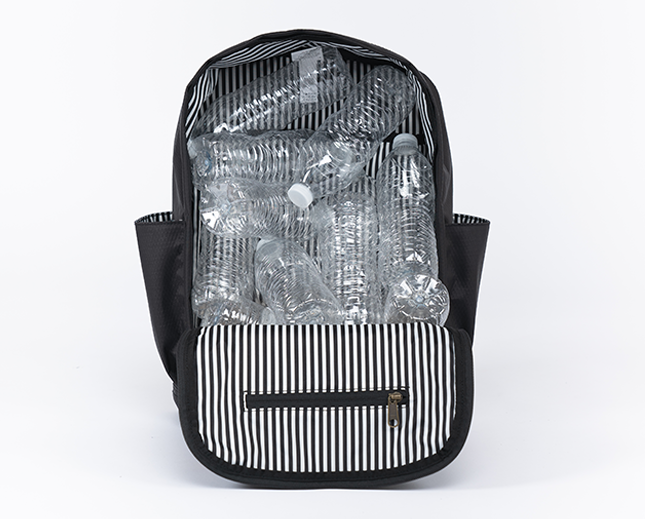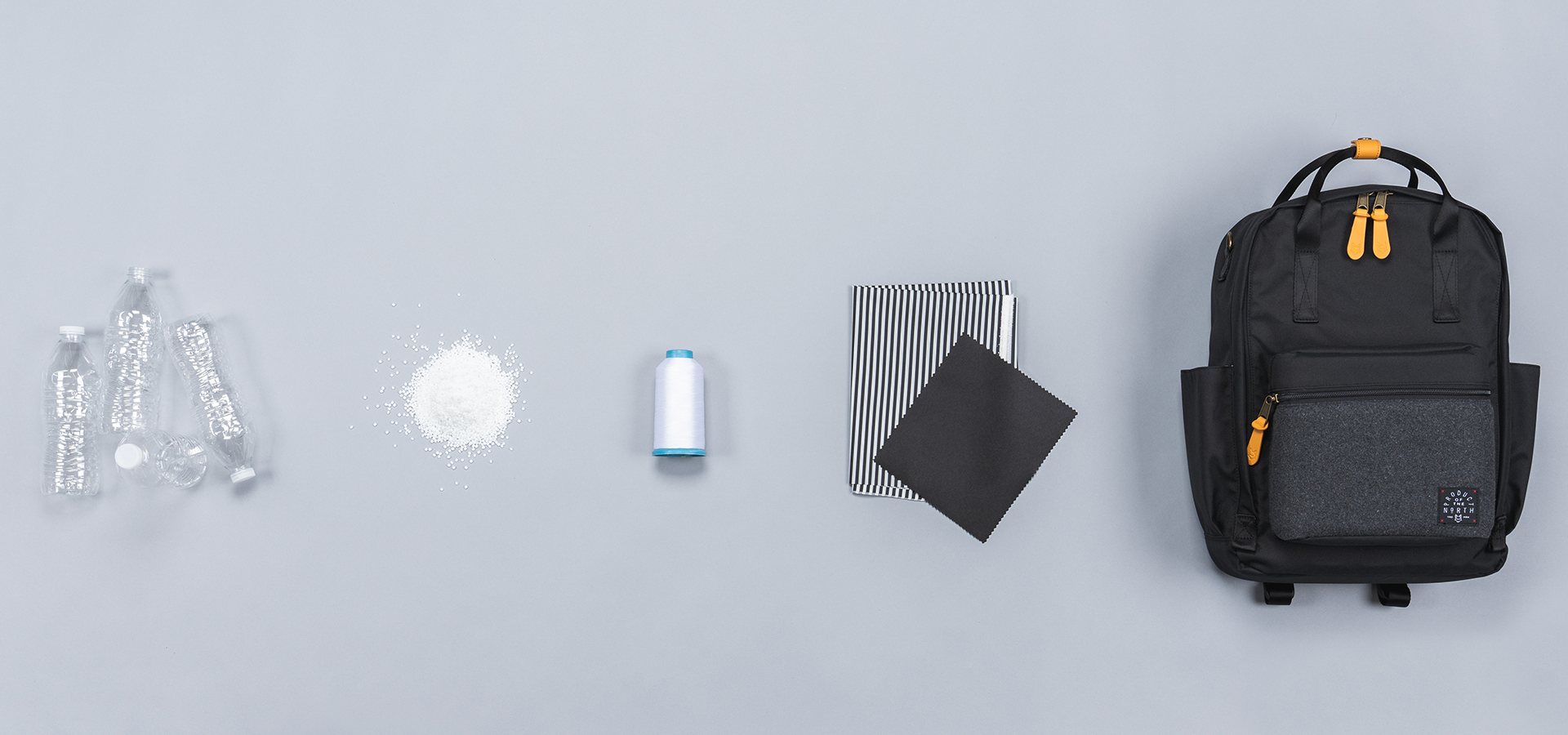 OUr RECYCLE PROCESS
1
Plastic bottles are collected from the standard recycling process.
2
They are chopped and ground into smaller plastic chips.
3
Plastic chips are melted and extruded into recycled fiber.
4
Sustainable fabric is created from fiber and crafted into eco-friendly POTN bags that you know and love.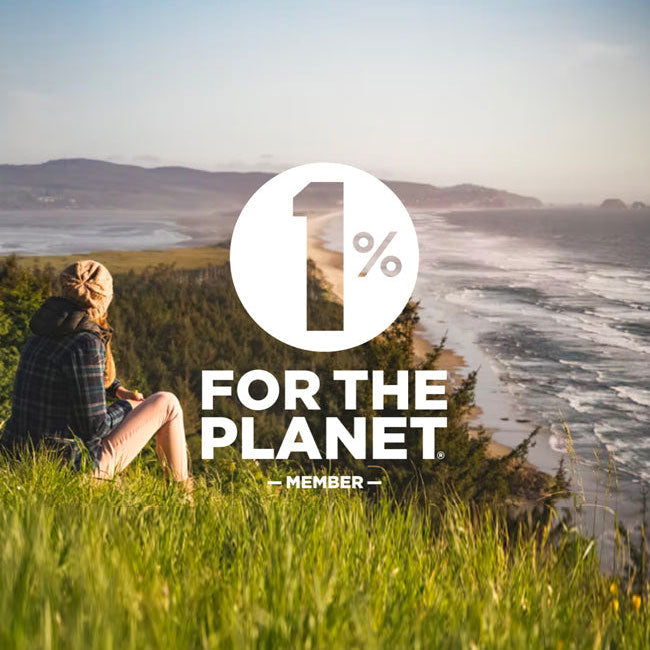 A Proud Member of 1% for the Planet
Our pledge to the planet can be found in our actions. We are committed to saving the environment and believe our partnership with 1% for the Planet helps facilitate change and bring awareness to impactful environmental issues around the globe. We not only believe in creating a world fit for our children, we believe in being an active participant in creating that change.

1% for the Planet is an organization that believes in putting people and the planet above profitability. Their goal is simple: 1% for the Planet is a global movement inspiring businesses to support environmental solutions through their everyday actions and choices. Partnering businesses and individuals with non-profit, eco-focused organizations collectively helps to foster the idea that together we can change the world.
Learn More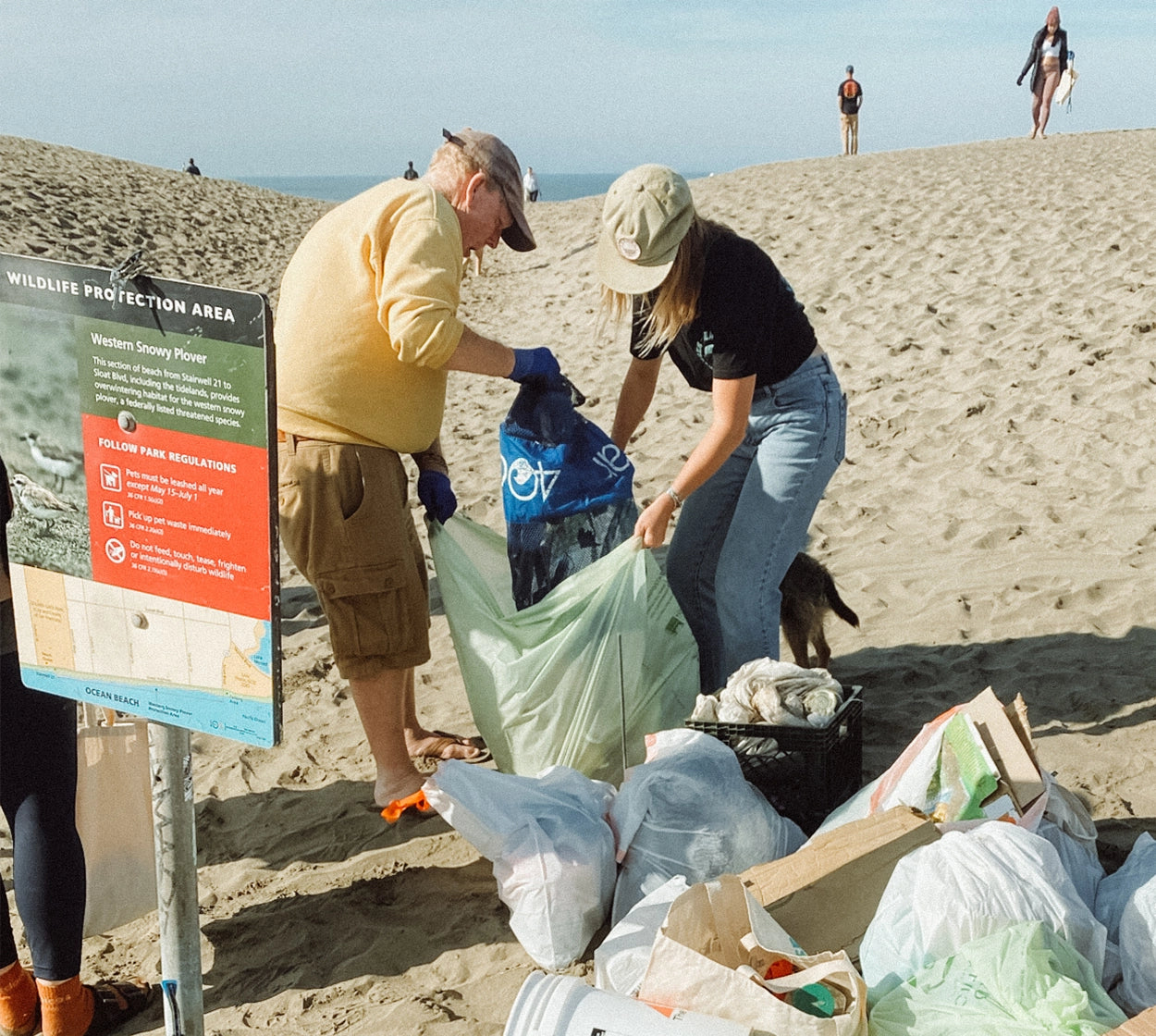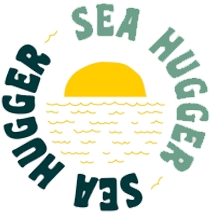 Sea Hugger: Ending Plastic Pollution + Saving Mama Ocean
Sea Hugger is a nonprofit organization focused on protecting and healing the marine environment from plastic pollution.

Their goal is to educate everyone on the importance of reducing plastic dependency while focusing on protecting the marine environment around the world.

In conjunction with Sea Hugger, POTN wants to work to make plastic pollution a thing of the past. As a PNW family, we couldn't think of a better element to love than the ocean.
Help Save the Ocean
Sea Hugger Programs
Sea Hugger is a multifaceted group with programs focused on ocean health:
Organized beach cleanups throughout California and Hawaii
Top-tier systemic change initiatives to reduce single-use plastic production.
Butt bins to prevent cigarettes from reaching our shores.
Began Seabin usage, which is categorized as the Roomba for the harbor, and collects trash and plastics without the need for much human involvement.
Nurdle Trommel implementation, a sand-sifting innovation that works to unearth plastic buried in the sand.
An ambassador program that sends volunteers to the ocean floor for underwater dives to help clean up what we can't see from the land. 
From consumers and manufacturers to local and federal government agencies, Sea Hugger recognizes that no group is too large or small to make a world of difference for our waters. In fact, they understand that working together to save the ocean creates a ripple effect that brings their goals and vision to shore.
Learn More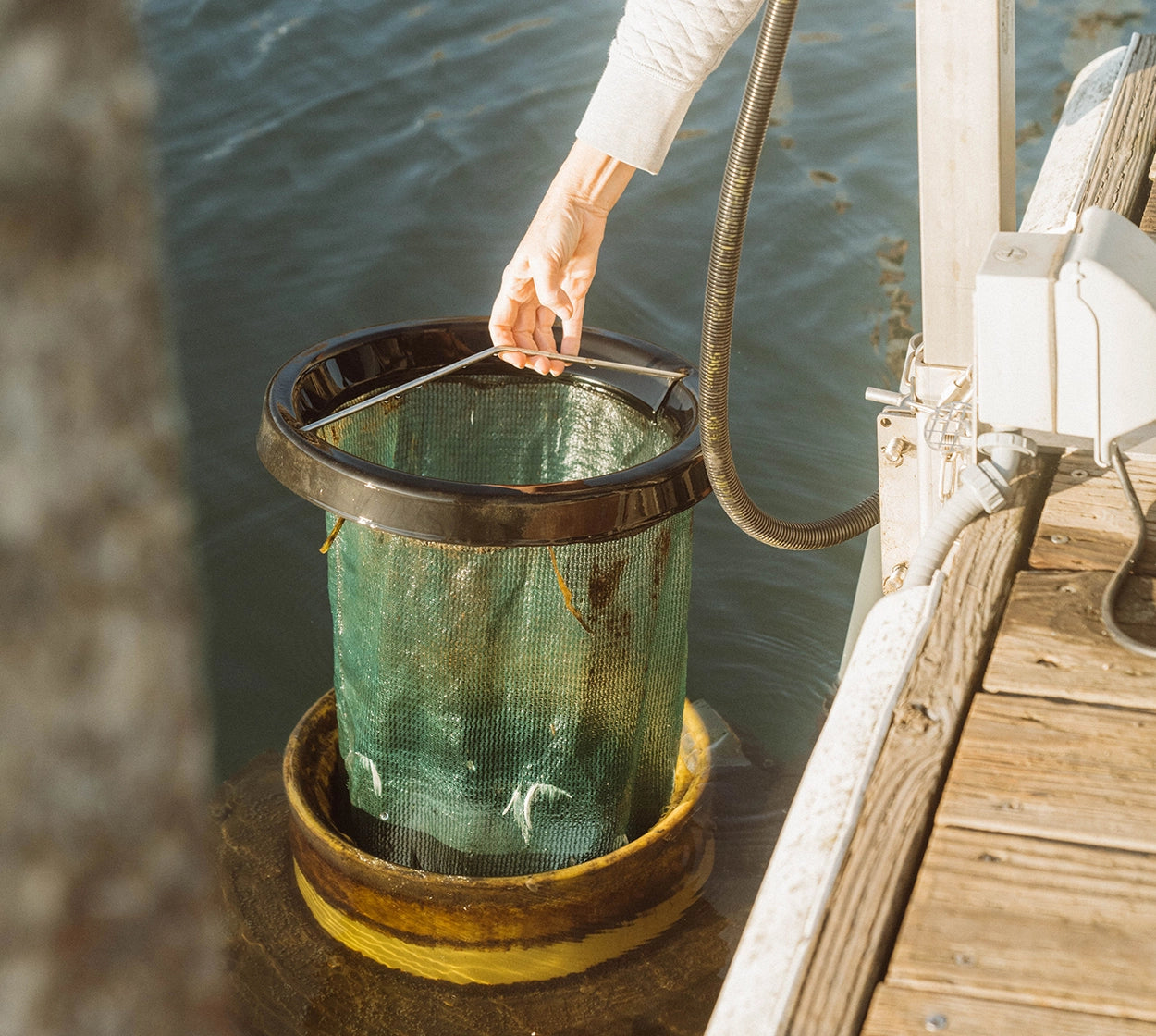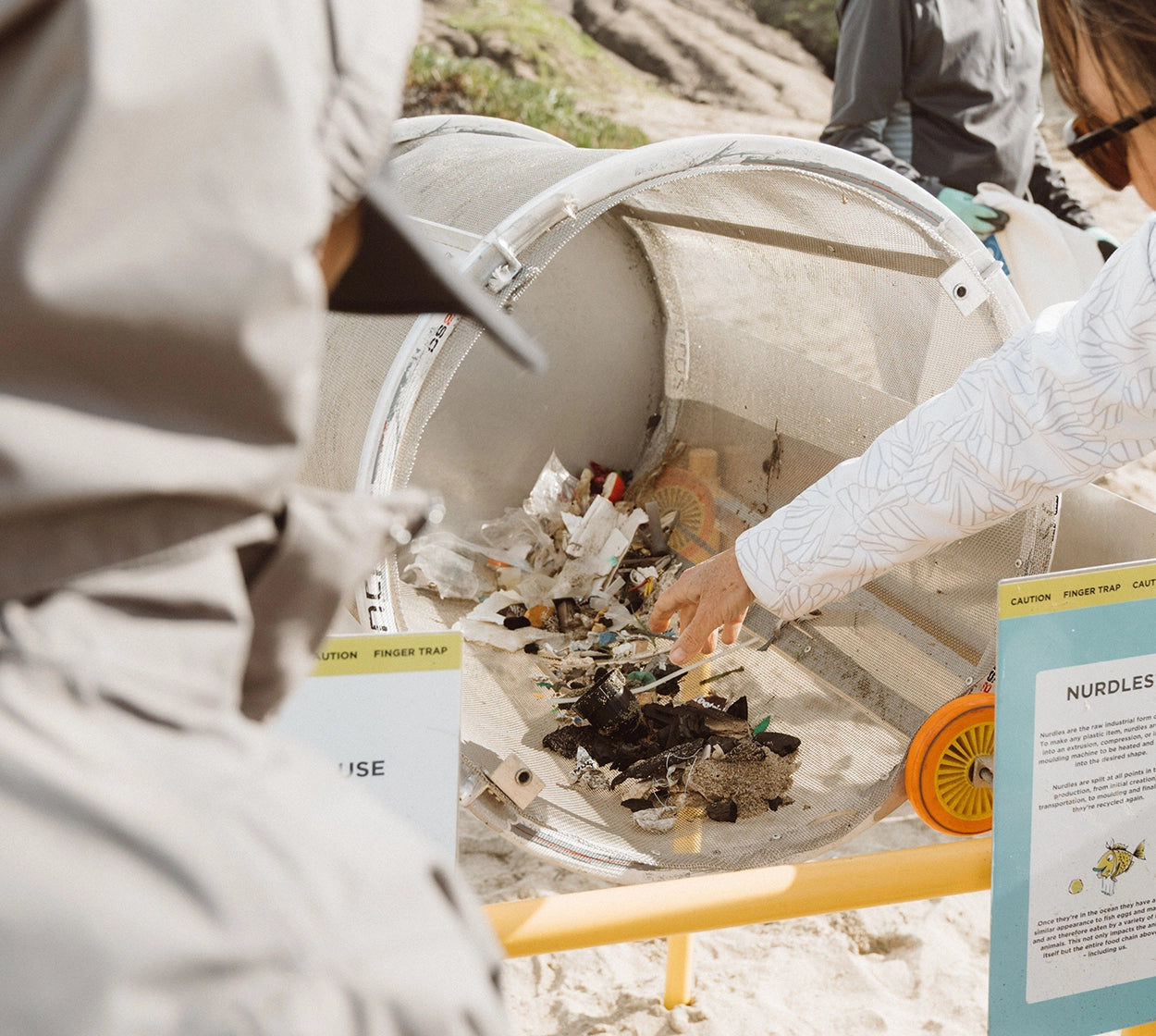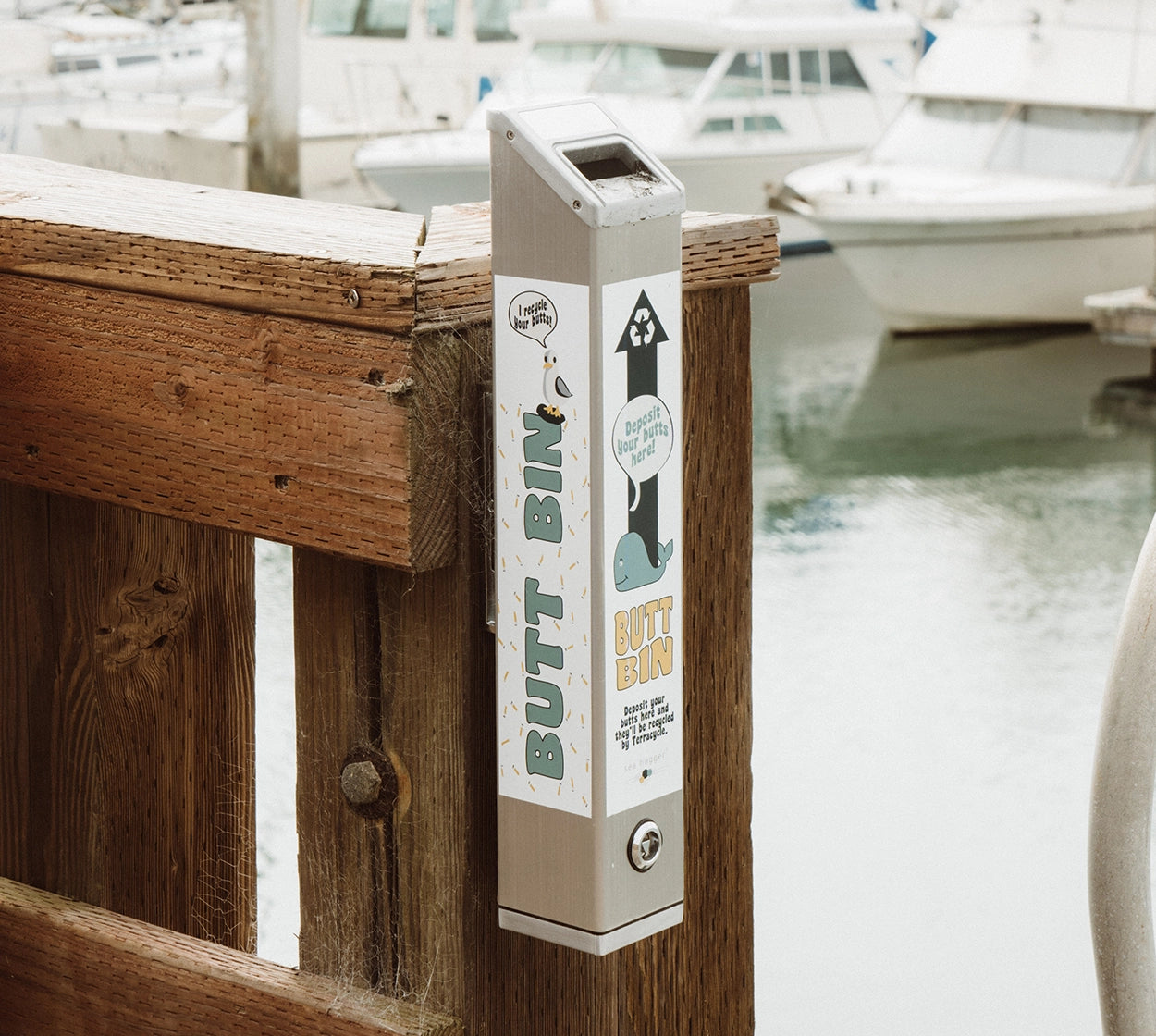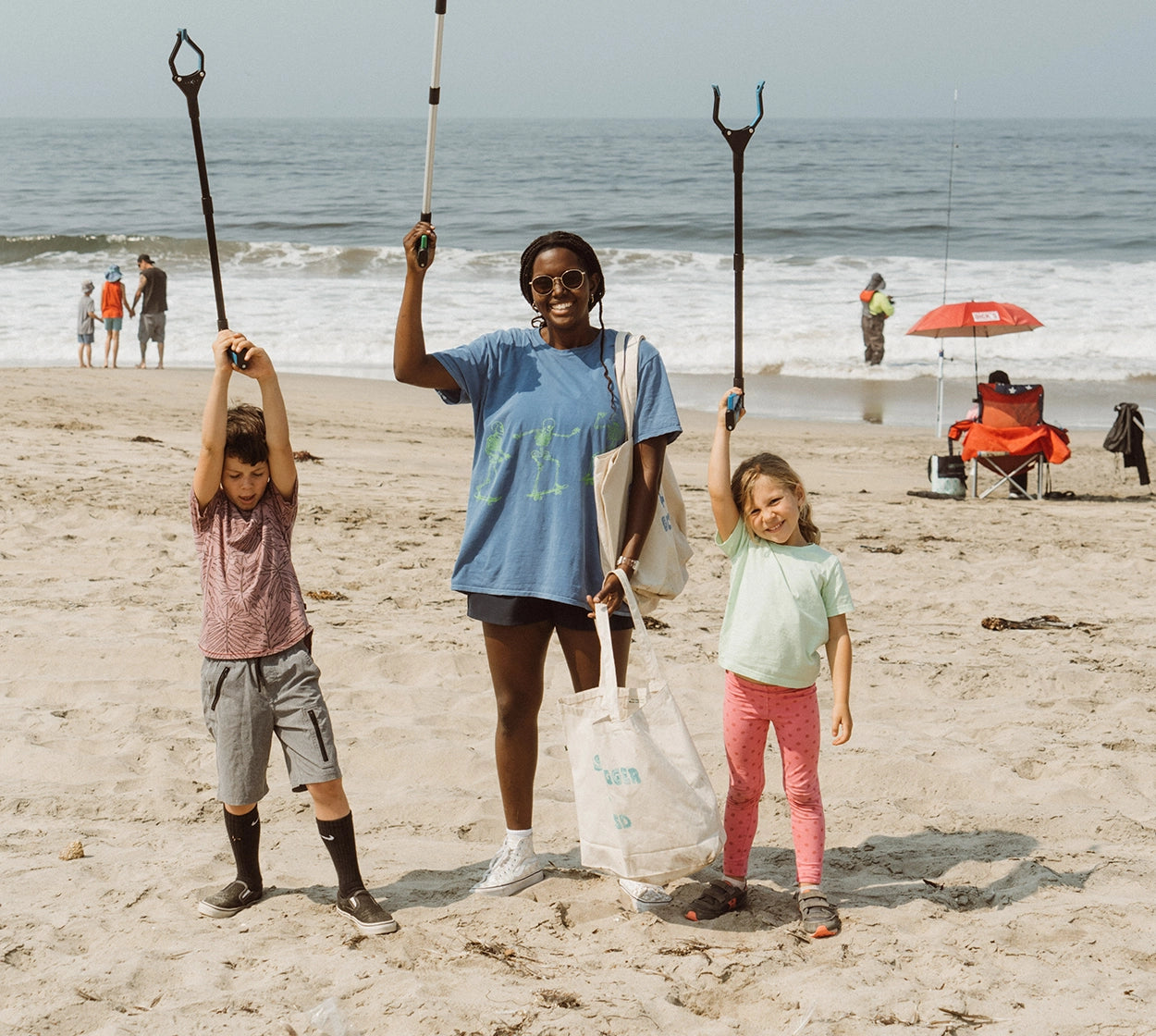 Join our Community
QUESTIONS? COMMENTS? HAPPY DANCES? LET'S CONNECT.

THE LATEST NEWS